Funtoo VMware Guest Support
Jump to navigation
Jump to search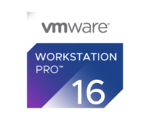 Running Funtoo Inside VMware Workstation Pro
Starting with GNOME stage3 images dated 2020-12-14 and later, it is now possible to easily set up a Funtoo VM inside VMware Workstation Pro.
If using the GNOME stage3, all you need to do is perform a standard GNOME installation by following our installation documentation, and ensure that Accelerate 3D graphics is enabled under Virtual Machine Settings -> Display. This is not enabled by default.
open-vm-tools is enabled by default in the GNOME stage3, so full integration with your host should be active from the start.
Setting Up a Basic Stage3 for VMware Workstation
When setting up a basic stage3 inside a VMware Workstation VM, the following steps are recommended.
For better integration with your host, it is recommended that you emerge open-vm-tools and rc-update add vmware-tools default inside your VM. In Funtoo, vmware-tools is safe to run even on a non-VM as it will detect if it's in a virtual environment, and will only start the tools if you are actually running inside VMware.
When setting up a graphical environment, be sure to ego profile mix-in +gfxcard-vmware and rebuild world (emerge -auDN @world) to ensure the VMware X11 driver and Mesa support is enabled.