Test
Technology should be fun, powerful and free. Funtoo is a community of people who are dedicated to creating a supportive environment for learning about and using free software, led by Daniel Robbins. Funtoo projects are listed below.
Funtoo Compute Initiative
is an active Funtoo and container-based compute infrastructure that our community members use and which hosts Funtoo projects. It is a DIY-style initiative with full documentation, designed to allow you to deploy extremely powerful compute infrastructures at very low cost, using new or used server hardware. You can use our compute resources or roll your own.
Funtoo Containers on our own infrastructure are available from $15/mo.
Learn Linux! Awk, Bash, Sed and more. The Funtoo community encourages learning. Many tutorial-style articles are available, many of which were originally featured on the IBM developerWorks site. Full Article List
Keychain helps you to manage SSH and GPG keys in a convenient and secure manner. It acts as a front-end to ssh-agent and ssh-add, but allows you to easily have one long running ssh-agent process per system, rather than the norm of one ssh-agent per login session.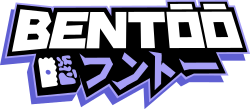 Bentōō Linux is a Funtoo Linux-based distribution from Brazil, designed for new users with an easy-to-install GNOME and Plasma as options. Please check it out!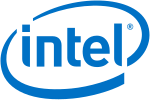 View the Funtoo CPU Database to determine which stage3 should be used on your system. We currently have all 64-bit x86-compatible Intel processors in our database, with AMD processors coming soon.
Recently Created or Updated Pages
{{#seo: |title=Funtoo Linux |keywords=funtoo,linux,gentoo,Daniel Robbins |description=Funtoo Linux is a Gentoo-based OS that uses a git-based Portage tree. Run by Daniel Robbins, creator of Gentoo. }}