Welcome
Jump to navigation
Jump to search
The printable version is no longer supported and may have rendering errors. Please update your browser bookmarks and please use the default browser print function instead.
Welcome! Funtoo Linux (distrowatch) is a community-developed Linux meta-distribution based upon Gentoo Linux. Funtoo Linux is optimized for the best possible performance on the latest Intel and AMD hardware. Funtoo is led by Daniel Robbins, the creator of Gentoo Linux, and actively developed by the Funtoo community. Install / Download / FAQ
If you use Funtoo Linux, you are welcome to contribute to its development via code.funtoo.org without going through any special procedure or complicated approval process. See Development Guide for more information on how to contribute to Funtoo. We also have YouTube video tutorials to help you get started. A key part of the Funtoo mission is supporting Funtoo users and assisting them in becoming productive and happy contributors to the project.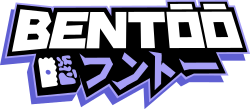 Bentōō Linux is a Funtoo Linux-based distribution from Brazil, designed for new users with an easy-to-install GNOME and Plasma as options. Please check it out!

Funtoo Linux is now on Discord! Join Funtoo on Discord
Learn Linux! Awk, Bash, Sed and more. Many tutorial-style articles are available, many of which were originally featured on the IBM developerWorks site.